Recent Gold Refiners Payouts
Sell Unwanted Gold, Silver & Platinum Jewelry for Cash
Request your FREE Insured Gold N' Pack jewelry mailer by completing the form at the right of this screen.
A secure Gold N" Pack will be rushed to your door that will contain everything you need to get fast cash for your unwanted jewelry.
Place all your unwanted or damaged gold, silver or platinum jewelry in our insured prepaid mailer. Include the simple form indicating your preferred method of contact and payment. Your pack is insured up to $2,500 free of charge*.
Return your unwanted jewelry in the prepaid addressed envelope to National Gold Buying via Fedex. Simply drop off at any Fedex Store. (Do not use USPS box or FEDEX drop off Box)
We will receive your items at National Gold Buying the next working day and will contact you with an offer the moment your Gold N' Pack has been valued. If you accept our offer, we will send out your payment that same business day**.
We know you"ll love our offer, but in the unlikely event that you should wish to decline it, we will immediately return your materials to you.

Our reputation is spotless and we intend keeping it that way. If for any reason you are not satisfied with our service, then simply tell us and we will return your items to you free of charge.
* If you wish to use Fedex and you believe your Jewelry is worth more than the amount of insurance we provide for the shipment method you have selected, you must obtain the applicable shipping label, packaging and necessary insurance directly from Fedex.
** If you choose to receive your payment by wire transfer or check sent Fedex Next Day Delivery, National Gold Buying will deduct a $30 fee from the value of your payment. Payments by check are free of charge.
Sell your unwanted
jewelry and get
cash now!
Request a Gold N' Pack Jewelery Mailer by filling in the form below
We will Rush you a FREE pack including an Insured PREPAID return envelope for your jewelry.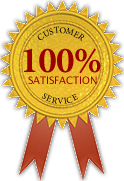 Free Valuation of your gold, silver or platinum jewelry. Simply fill out the form above and we'll send you everything you need to find out what it's worth.

Deal direct with the refiner.
No middleman! No Delays!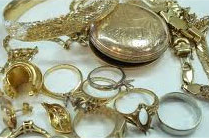 What Is It Worth?
Our valuation service is FREE! If you are not satisfied with our offer, we will return your materials to you quickly and at NO Charge.