Recent Gold Refiners Payouts
Our Terms & Conditions
In these terms and conditions, unless the context otherwise requires: "We" or "The Company" or "National Gold Buying" means Star Refining (London) Limited. "You" or "Customer" means the person entering into an agreement with us for the sale of precious metals. These terms and conditions together with those described on the Company's website shall be binding on the customer of National Gold Buying and shall insure in the benefit of National Gold Buying and National Gold Buying's successors and assignees. The laws of the state of Florida shall govern these terms and conditions. Any failure of The Company to exercise or enforce any right or provision of these terms and conditions will not be deemed as a waiver of such right or provision. If you would like a copy of the information on our website, please call our customer service department on 888-885-4800.
The Company uses Fedex as its carrier who employ a system whereby your shipment can be traced. You must use a Fedex shipping label supplied to you by the company. All items shipped to us using one of our labels only are fully insured from the time they are scanned as received by Fedex at an approved FEDEX location (not a drop box). The shipping costs using our labels only are paid fully by the company. Please note that you are responsible for purchasing insurance necessary for your Pack if you desire insurance coverage in excess of $2,500. Please also note that when shipping your Jewelry to us we only provide customers with a free Fedex shipping label through our Web site. If you wish to use Fedex and you believe your Jewelry is worth more than the amount of insurance we provide for the shipment method you have selected, you must obtain the applicable shipping label, packaging and necessary insurance directly from Fedex. We also strongly advise that you list the contents on the Shipping Note Mandate, which you must return to us.
The Company reserves the right, in its sole discretion, to reject delivery of any envelope or package that appears damaged, opened, or tampered with, and any such rejected, envelope or package will be returned to you by Fedex for investigation in light of any claim against Fedex.
On receipt of your package, The Company liability will be limited to the lesser of the following: A) 70% of the certified appraised value of your items that has been appraised within the past 30 days. The Company reserves the right to verify the appraisal certificate/document with a third party. B) 70% of the wholesale value of your items. C) 70% of the fair market value of the scrap.
In no event or circumstance will The Company be liable to any third parties or insurance carriers, nor will The Company be liable for any consequential or indirect loss. In no event shall The Company be liable for any damages from the loss or destruction of property in its possession for any reason, including negligence greater in value than set out in 4.
You agree not to send to The Company any hazardous materials irrespective of how they are contained or presented especially those containing: Arsenic, Beryllium, Bismuth, Cadmium, Mercury, Nickel, Lead, Antimony, Selenium, Tin, Tellurium or any other toxic elements. You agree to any liability incurred and agree to hold the company harmless in dealing with the proper waste disposal of the hazardous materials and indemnify the company in respect of any liability created by the hazardous material.
Company will hold your gold for a period of 15 days after your acceptance of the price quote for purchase. User may cancel any transaction within 10 calendar days of the date on the check sent by Company to User. All cancellations must be received in writing via email at info@nationalgoldbuying.com or by regular mail to NGB, 901 Northpoint Parkway Suite 104, West Palm Beach, FL - 33407 within 10 calendar days of the date of the check issued by Company, and must include the original check issued by Company. In the case of cancellation, gold shall be returned in accordance with the return policy below. If Company does not receive the original check from User within 10 days of cancellation, or User chooses the Wire Transfer option as outlined in Company's literature and terms and conditions, Company will process the materials and it will not be returned to User. Please note that once User deposits the check, the gold cannot be returned and any cancellation requests shall be void. In the event the User cancels the transaction and requests a return of the gold within 10 days of the date of the check, Company shall choose the return carrier, insurance sum and receipt verification method. Company will insure the gold to be shipped back at the quoted offer or up to $2,500.00, whichever is less for said gold regardless of what the gold was first insured for when shipped by User. Should the gold be lost in delivery, User agrees to allow for the carrier's insurance and investigation services to resolve the claim. Should Company receive any insurance funds pursuant to a lost return of gold claim, Company shall mail to User any such insurance funds within 5 business days of Company's receipt of such funds. Please note that once User deposits the check, gold cannot be returned and any cancellation requests shall be void.
The Company does not purchase any material that does not contain precious metals. These items can be returned and The Company reserves the right to return these items at your expense if the Company determines the materials to be an excessive amount of non-precious items.
The Company will not be held responsible for loss or damaged gem stones contained in jewelry that is sent to us for valuation additionally by sending us your jewelry you accept that the process of determining a value involves placing certain acids on the gold, silver or platinum and this can leave permanent staining and/or scratches.
Once your items have been received at our facility they may be assayed with acids to determine a valuation based on that day's precious metal markets. We will try and make contact with you the same day by the preferred method of communication you indicated on your Mandate form. Once you have accepted the valuation, payment will be made by check.
The Company's check payments are posted within 24 hours of receipt of your items and will be deemed received by you if USPS tracking shows they are delivered to the designated address given for payments.
If you decide not to accept our valuation your goods will be returned to you at The Company cost (except as stated in section 8) within five working days (5 days) from when you declined our offer to purchase. The Company will insure the item for no more than the amount offered by The Company regardless of what it was insured for when mailed by the customer to The Company. Unless The Company is otherwise notified by the customer in written form (email or fax) prior to the return of the shipment and the customer agrees to pay for any extra insurance The Company shall, in its sole discretion, choose the return carrier, insurance and receipt verification method for each transaction.
The Company refinery and administration hours of business are Monday to Friday, 9am until 5pm Eastern Time. We are not open on Saturday, Sundays or US Bank Holidays. If your material arrives or your acceptance falls within the last two hours of any working day your contact call or payment will be made/processed on the next business day following the weekend or Bank Holiday.
You warrant to The Company that you have: a.) Good and marketable title to the property you send in; and b.) Full authority to sell and transfer said property; and that c.) Said property is sold free of all liens, encumbrances, liabilities, and adverse claims of every nature and description whatsoever; and that d.) Said property is not from, or the result of, illegal activity in this country or any other country; and that e.) You are at least Eighteen (18) years of age; and that f.) Any transaction initiated by you will not cause The Company to be in violation of any anti-money laundering, anti-terrorism, or other applicable law of the US, or any country; and that g.) You are the actual legal owner of any and all property offered to be sold to The Company (The Company may, but shall not be required to, ask you to provide documentation or other proof of such ownership) and you are acting on your own behalf.
In accordance with federal Anti Money Laundering regulations and to comply with existing state laws and regulations, we require that you provide confirmation of identity. You must provide The Company with the number of your driver's license or government issued I.D. along with a sworn statement that you are the legal owner of the gold, using the appropriate forms supplied by The Company. The Company warrants that this information is kept strictly confidential and will not be released unless required to do so by law. You must supply this information in order for us to process your gold and issue your check. Your materials cannot begin to be processed without this information. By shipping your gold to The Company, you agree to all terms and conditions set forth herein. You expressly waive and agree to hold Company harmless from any claims arising from law enforcement investigations pertaining to your gold.
You agree to indemnify and hold harmless The Company against any and all liability, claims, suits, losses, costs and legal fees (paid in advance) caused by, arising out of, or resulting from any breach or claimed breach of these terms and conditions, including claims brought by third parties.
The Company reserve the right to change these terms and conditions and advise you to revisit our website, NationalGoldBuying.com periodically to ensure that you are aware of our current terms and conditions. Additionally, we will prominently note on our website that our terms and conditions have been changed and provided you did not elect to no longer receive correspondence from us, you will be notified via e-mail that such changes have been made.
Please call us on 888-885-4800 if you have any questions.
Sell your unwanted
jewelry and get
cash now!
Request a Gold N' Pack Jewelery Mailer by filling in the form below
We will Rush you a FREE pack including an Insured PREPAID return envelope for your jewelry.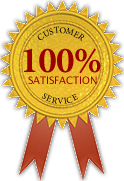 Free Valuation of your gold, silver or platinum jewelry. Simply fill out the form above and we'll send you everything you need to find out what it's worth.

Deal direct with the refiner.
No middleman! No Delays!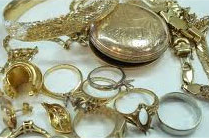 What Is It Worth?
Our valuation service is FREE! If you are not satisfied with our offer, we will return your materials to you quickly and at NO Charge.