Recent Gold Refiners Payouts
Privacy Policy
What information do we collect? National Gold Buying collects personal information from visitors to our website when voluntarily provided to us by completing our request a pack form or contacting us by email, live chat, text message or phone. As part of this process, we may ask visitors to provide us with information including, but not limited to, name, address, email address, phone number, driver's license and demographic information.
Like most website operators, National Gold Buying collects non-personally identifying information of the sort that web browsers and servers typically make available, such as the browser type, language preference, referring site, and the date and time of each visitor request. National Gold Buying's purpose in collecting non-personally identifying information is to better understand how visitors use its website.
A cookie is a string of information that a website stores on a visitor's computer, and that the visitor's browser provides to the website each time the visitor returns. National Gold Buying uses cookies to help National Gold Buying identify and track visitors, their usage of National Gold Buying website, and their website access preferences. National Gold Buying visitors who do not wish to have cookies placed on their computers should set their browsers to refuse cookies before using National Gold Buying's websites, with the drawback that certain features of National Gold Buying's websites may not function properly without the aid of cookies.
3rd Party Cookies: We may, at times, engage 3rd parties to track and analyze non-personally identifiable usage and volume statistical information from visitors to our website to help us administer our website and improve its quality. Such 3rd parties may use cookies to help track visitor behavior. Such cookies will not be used to associate individual website visitors to any personally identifiable information. We don't have access to these 3rd party cookies. This privacy policy only governs the use of cookies by www.NationalGoldBuying.com.
How do we use your information? When you register on our website to send us your precious metals, we use your information to process your request and send you payment for the valuables we buy from you.
We do not share, sell, rent, or trade personal information with third parties for promotional purposes.
Do we disclose the information to and 3rd parties? We do not share your information with any 3rd parties for their promotional purposes. All information collected from our visitors is only shared with those Employees and service providers who need access to provide you with a service. Information disclosure may also be necessary to respond to warrants, subpoenas, or other judicial processes to provide information to law enforcement agencies, or to facilitate investigation of matters of public safety, as permitted by law.
We may, from time to time, use 3rd party agents to assist with the operation of our business. We may also employ 3rd party agents to provide financial services that allow us to send you your payment. None of these 3rd parties are authorized to use your information for their promotional purposes.
How do we protect your information? We implement a variety of security measures to maintain the safety of your personal information, including SSL encryption when transmitting sensitive information. We have implemented certain physical, encrypted, electronic, and managerial procedures to safeguard and secure the information we collect. Visitors should consider any electronic communication that they transmit to us (such as questions or answers, data, comments, suggestions, or other communications) to be non-confidential. While we take every precaution to protect your information, we cannot guarantee 100% safety and highly recommend being careful in the information you submit within emails. We will not be liable or responsible if information that belongs to an individual is intercepted and used by an unintended recipient, or is otherwise accessed and used without our written permission.
How can you update your Personal Information? If your personally identifiable information changes, or if you no longer desire our service, you may request a change by emailing us at info@NationalGoldBuying.com or by contacting us by telephone, live chat, or U.S. mail at the contact information listed below.
Testimonials: We post customer testimonials on our website which may contain personally identifiable information such as the customer's name. We obtain the customer's consent prior to posting the testimonial to post their name along with their testimonial. If a customer chooses to post personally identifiable information to our website, it may be used by other users of the website to contact you. We are not responsible for the personally identifiable information a user chooses to post to our website with their testimonial.
3rd Party Links: Our website and Other Web Pages that are accessible through our online marketing campaigns may contain links to other 3rd party websites (such as those of our advertisers), which may have privacy policies that differ from our own. We are not responsible for the activities and practices that take place on these websites. Accordingly, we recommend that you review the privacy policy posted on any website that you may access through our website.
Business Transitions: If National Gold Buying, or substantially all of its assets were acquired, or in the unlikely event that National Gold Buying goes out of business or enters bankruptcy, user information would be one of the assets that is transferred or acquired by a 3rd party. You acknowledge that such transfers may occur, and that any acquirer of National Gold Buying may continue to use your personal information as set forth in this policy.
Changes To This Privacy Policy: Although most changes are likely to be minor, National Gold Buying may change its Privacy Policy from time to time, and in National Gold Buying's sole discretion. We recommend that you revisit this Privacy Policy periodically to ensure that you are aware of our current privacy practices. Your continued use of our services following any changes signifies your acceptance of these changes.
I further agree to the below statement: Even if I am on a National or State DO NOT CALL List, by requesting information and contact by using our website's submission form and providing my contact information which may include my telephone number, www.NationalGoldBuying.com and affiliates are authorized to contact me by telephone at that number regarding services I have requested from www.NationalGoldBuying.com for a three (3) month period following date of this consent.
Questions about this statement: Please send all your Privacy questions or concerns to us at the address provided below.
National Gold Buying
607 Main Ave.
Suite 200
Norwalk, Ct. 06851
888-885-4800
Sell your unwanted
jewelry and get
cash now!
Request a Gold N' Pack Jewelery Mailer by filling in the form below
We will Rush you a FREE pack including an Insured PREPAID return envelope for your jewelry.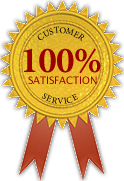 Free Valuation of your gold, silver or platinum jewelry. Simply fill out the form above and we'll send you everything you need to find out what it's worth.

Deal direct with the refiner.
No middleman! No Delays!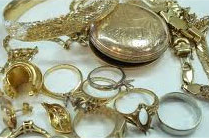 What Is It Worth?
Our valuation service is FREE! If you are not satisfied with our offer, we will return your materials to you quickly and at NO Charge.